How Uptick is making it easier for you to manage your business during Covid and beyond?
Uptick software is used Australia wide in the Strata and Facilities Management industries, and is a major platform used by Fire Protection companies.
We are trusted in 1 in 5 Australian buildings, and our apps support thousands of field technicians every day.
With the outbreak of Covid-19 and gradual return to a 'new normal', Uptick has been working to create a series of product features that will allow you to get ahead in managing your business during the pandemic and beyond.
1. Introducing our Access Register

As a result of Covid-19, the Victorian Department of Health and Human Services issued a recommendation that buildings maintain a register requiring non-residents to "Sign in" when attending for more than 15 minutes. Current solutions are ad-hoc and represent increased administrative effort on both sides with often subpar outcomes.
We decided to do something about it - Uptick has developed a Covid Register to track onsite access in adherence to government guidelines. It works with any smartphone and a simple QR poster that can be printed and added to your building, requiring no software.
The register will be free to set up and use throughout the COVID crisis and beyond, it's the least we can do to give back to our community that has supported us through our journey so far!
2. Put yourself in control with our 'On Hold' Dashboard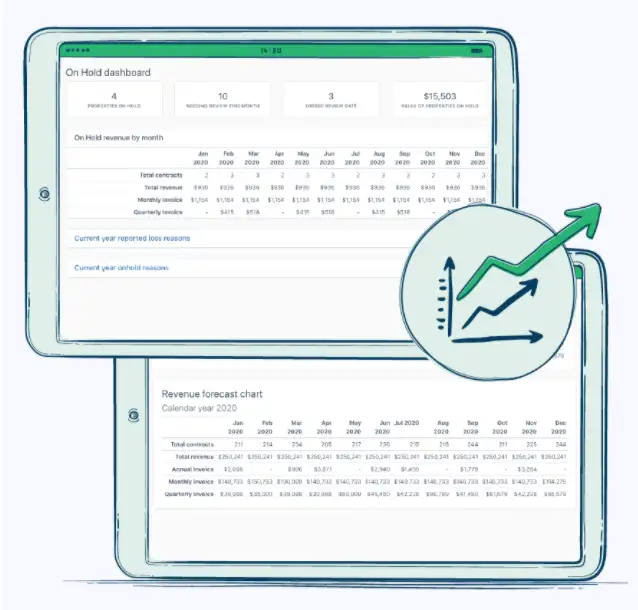 We know that Covid-19 has altered many aspects of your business, but in particular, it may have disrupted planned programmed maintenance.
So that you can analyse the impact this may have had on your revenue, we've introduced our 'On Hold' Dashboard. To use the dashboard effectively, you simply need to place a property 'On Hold' and mention your reason, eg. Covid-19.
The dashboard allows you to see the value of those contracts in the month they would have been due, enabling you to make future strategic decisions about your portfolio and business, allowing you to take control.
3. Get ahead with Property Insights
Covid-19 has impacted specific building classes harder than others. Because of this, we've created our new Property Insights dashboard to help you group your buildings by their BCA Building Class, as well as how long you've been maintaining them and the number of assets on site.
You can use this report to further understand the level of risk and potential impact on your portfolio based on property type, for example Commercial versus Multi-storey Residential.
4. Leverage our COVID-19 pre-start risk assessment form to keep your team safe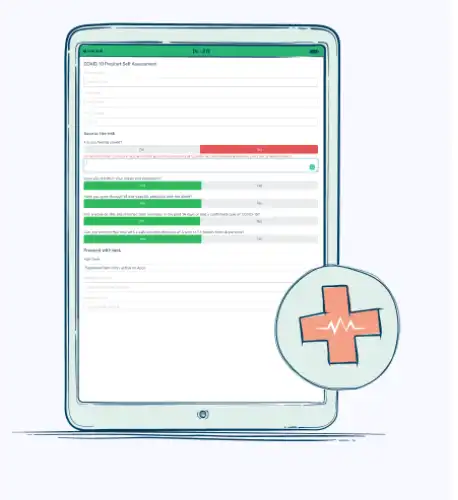 During this time, there is nothing more important than the safety of you and your team. Keep your staff, clients and community safe by reducing the risk of spreading the virus with our Covid-19 pre-start risk assessment form.
When onsite, technicians are able to fill out the form so that they can check that it is safe for them to proceed with the job, guaranteeing safety at the highest standard.
Interested in learning more about how we're working to create a new normal? Reach out to your account manger or book a free consultation.