After a two-year period embracing Work from Home during the pandemic, Uptick is pleased to show off its new dog-friendly Australian Headquarters in Abbotsford, Melbourne.
"Employees just aren't going to come back to the office full-time, that's the reality of it. So the question becomes: How do I create a space so great that people will endure a commute for?" - Aidan Lister, CEO, Uptick
The front of the building sports a beautiful vertical garden, setting the scene and providing views from the front windows. Thanks to My Vertical Gardens for the design and installation, and Letragrafic for the incredible signage.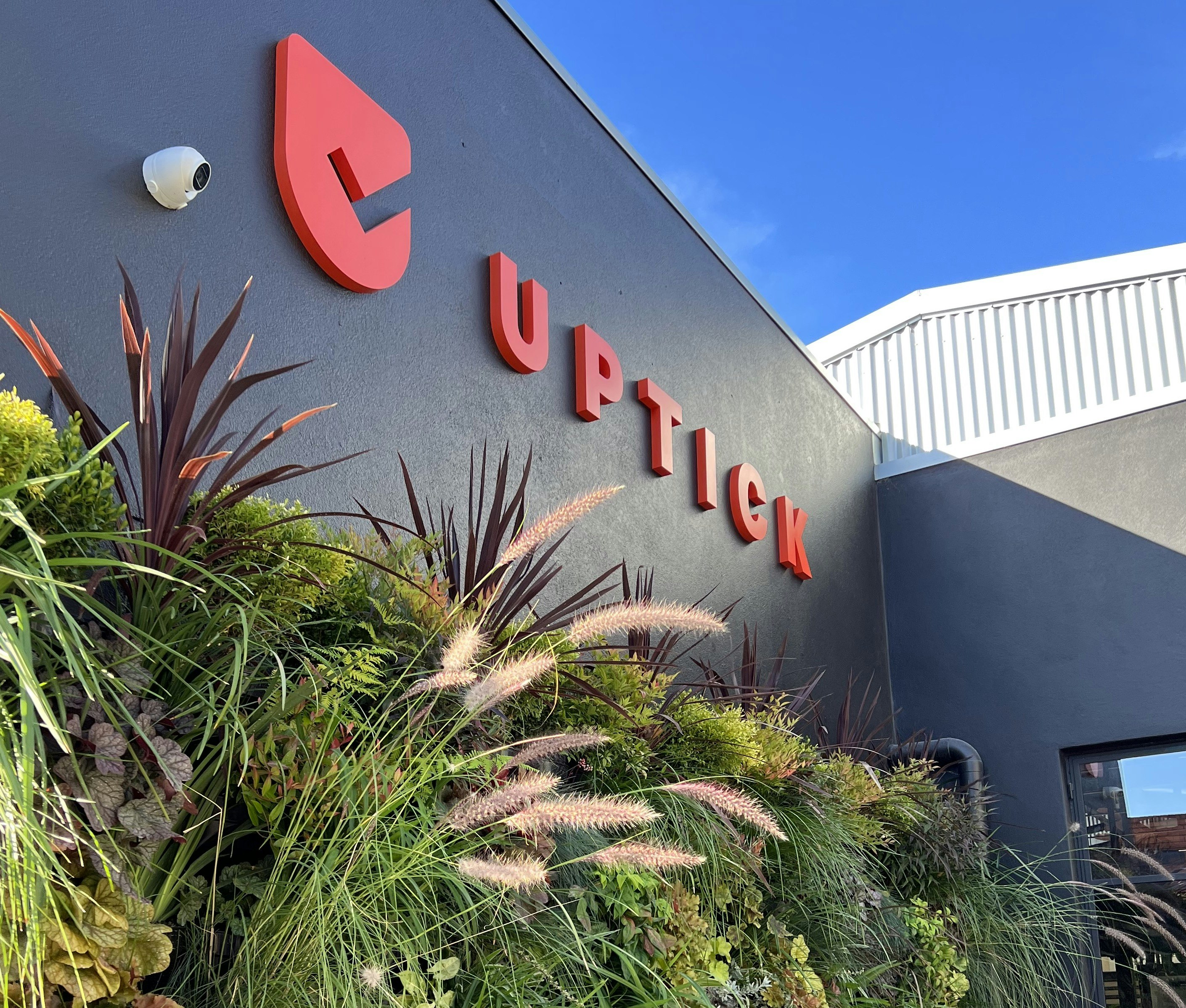 On the interior, the beautiful plant-scaping focussed on creating an environment that maximises impact, working with the warehouse and industrial vibes of the building. Over 100 plants were used, carefully selected for maintenance and lighting.
"We created a living work of art." - Jenna, Plant Mama
Since the pandemic, Uptick has grown its Australian team in almost every state -- so a full return to office isn't possible. Uptick has embraced remote working, and created a space that supports it, enhances it.
The new office has a focus on communal spaces: an amphitheatre for company presentations (and ping-pong finals), and a plant nursery / bean-bag quiet working area, and plenty of spaces for remote-collaboration and video-conferencing.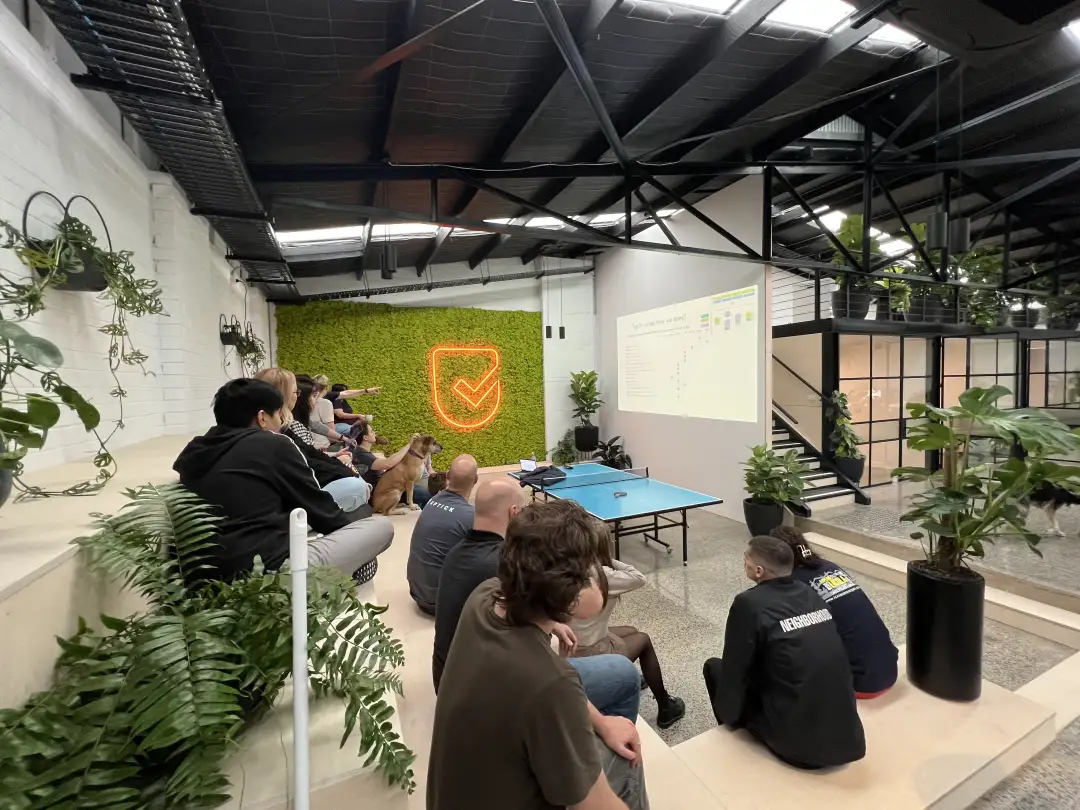 Uptick looks forward to welcoming its employees and customers back!