Fire Alarm System Remote Monitoring
Proactively monitor Fire Alarm Panels to receive notifications when events occur. Provide your customers with peace of mind with remote monitoring on Uptick.
Get in touch
Visibility into entire portfolios
Monitor your entire portfolio in a single dashboard, see events as they happen. Catch panels accidentally left isolated, ensure your technicians have the correct parts and location when dispatching a repair.
Get more out of remote monitoring with digital floorplans.
Integrate your remote panel monitoring with a geospatial floorplan to allow your team to see and drill down to each detector, directly through the floor plan.
Instant notifications
Configure notifications for different event levels and configure contacts per property or per client to receive these notifications to keep your customers informed of their fire protection compliance at any time
Provide visibility to your customers directly
With the Uptick Customer Portal, you can give your customers a seamless view of their buildings' fire safety compliance. Your customers gets detector faults highlighted within the context of a property's floor plan for even more visibility and transparency.
Works with most panel manufactures including Notifier by Honeywell AFP-2800 or AFP-3030, AMPAC, FIRENETNFP, Petronics, Vigilant MX4428, Taktis, Brooks, Zeta, and Simplex.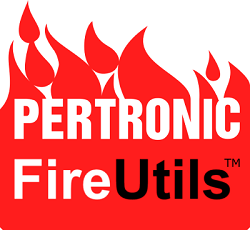 Feel supported
With unlimited phone and email support from a dedicated, industry trained team - based in your country, you can be confident that your staff aren't offline when it matters.
Grow your business
With comprehensive analytics and robust reporting, you can make data-driven decisions and grow your business with confidence.
Increase productivity
Reduce downtime in the field, stop double-handling information and cut down on unnecessary back-office paperwork and administration.
Measure and improve
Track important KPIs, set targets and improve your business operations by understanding them.
Impress your customers
Exceed service expectations and provide the ultimate level of transparency by giving your customers access to a real-time customer portal.
Work remotely
Work smarter, not harder. Manage your workforce, keep an eye on projects and track your finances from anywhere, anytime on mobile or desktop.
Bend and flex
Not every business is the same. Uptick offers complete flexibility and customisation no matter how unique your workflows are.
Sleep easy
Uptick is built on a modern, robust infrastructure. With bank-grade security and near-zero downtime, you can rely on Uptick.