Uptick, Australia's fastest-growing provider of asset maintenance software for fire and HVAC providers, announced today a partnership with AIRAH (the Australian Institute of Refrigeration, Air Conditioning and Heating), a technical organisation representing professionals and practitioners working in the HVAC&R and building services industries.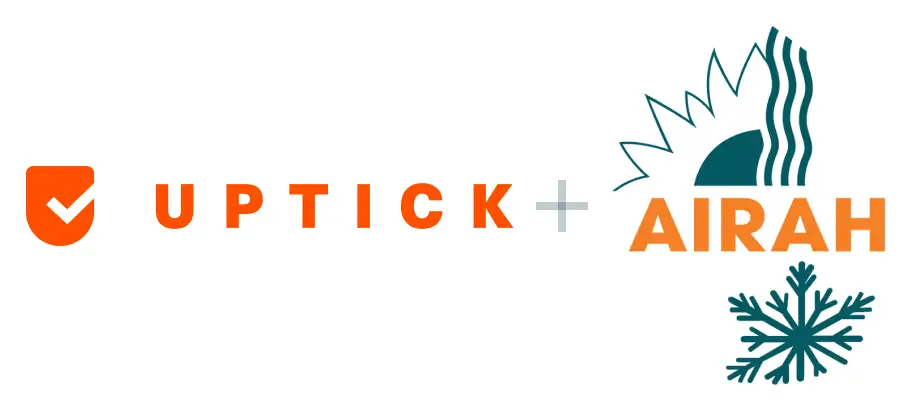 The partnership will allow Uptick to provide AIRAH's DA19 inspection checklists, routine maintenance frequencies and asset class taxonomy to its premium customers.
For more than 20 years, DA19 has been widely considered the definitive manual for HVAC&R maintenance in Australia.
Uptick CEO, Aidan Lister says about the partnership:
"We're excited to be the first software vendor to partner with AIRAH on DA19. It's widely used and challenging to implement in traditional field servicing software. We look forward to the opportunities this presents our flagship customers, like Precise Air and Airmaster, to maintain their customers' assets to the highest standards."
DA19 is essential for anyone providing maintenance services within the HVAC space. This partnership will help HVAC companies improve compliance and meet the ever-increasing expectations of facility managers to provide comprehensive service.
Tony Gleeson, M.AIRAH, CEO of AIRAH adds
"AIRAH is very excited to enter into a partnership with UpTick to integrate our DA19 HVAC&R Maintenance Manual into an online solution, which will help facilitate greater energy efficiency; system sustainability; asset management; the digitisation of maintenance, and much more.Now more than ever, with so much needing to be done to help build a sustainable future, this online solution will help reduce maintenance costs and support improved HVAC&R system efficiency." – Tony Gleeson
With HVAC, fire protection, and essential safety measure auditing in one platform, Uptick has become a dominant provider for building compliance and maintenance.
The partnership with AIRAH is another step towards Uptick's vision of making the compliance of every building in the world visible in real time.